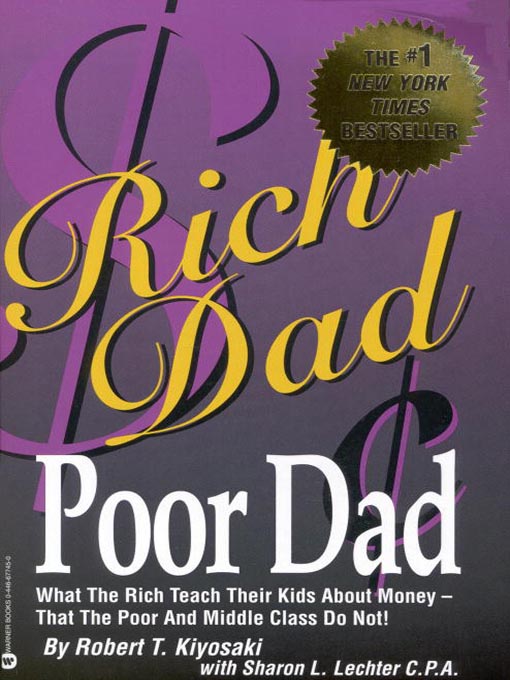 Author:
Robert T. Kiyosaki
Do you hate to work for money?
Are you broke at the end of every month?
Do you believe life has much more to offer to you than it has already done in terms of riches and luxury?
Do you want to
REALLY
get rich?
Then go ahead, read this book.
I read this book recently and it breaks all the myths about getting rich. It radically changes the mindset our culture, our peers and our parents try to instill in us. The mindset that the ONLY way to make more money or get rich is to become more education, get more academic degrees, work hard to earn more money and the list goes on.
Robert starts with comparing the teachings of his poor dad (his biological father) and the teachings of his rich dad (father of his friend). He compares the teachings of both of his fathers and tries to explain to the readers how each kind of teaching impacts anyone's path to become rich and free from "rat race".
Robert teaches in this book about financial IQ, about how to build assets, how to free yourself from the rat race. He gives tremendous examples on how to earn money and get rich by investing in real estate. He gives his own personal real time examples to show how he made money work for him rather than work for money.
The book is a total mind opener and gives valuable insight on how rich people make money work for them rather than work for money.
A must read if you really want to make big money!
Recommendation: 10/10